Internal Audit
Specializing in satisfying internal audit requirements for mortgage lenders
With Fannie Mae and the Consumer Financial Protection Bureau (CFPB) leading the charge, the GSEs have emphasized the need for approved sellers/servicers to have a comprehensive, written internal audit plan to evaluate and monitor the quality of their loan servicing and origination functions. While many lenders employ compliance officers and have a quality control plan in place, these alone do not fully satisfy the requirements of an independent internal audit function, free from operational influence.
As a certified public accounting firm with over 25 years of experience serving lenders across the country, Richey May has developed a suite of services to satisfy the independent internal audit requirements of the CFPB and GSEs. Whether through a co-sourcing collaboration with your existing internal audit team, or as your outsourced third-party internal auditors, our mortgage industry professionals provide the expert guidance you need to maintain compliance, reduce risk and improve efficiencies.
Services
Firm Memberships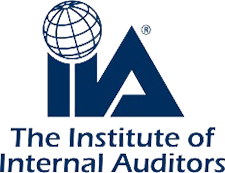 Richey May is a member of The Institute of Internal Auditors® (IIA®), the leading international professional association dedicated to setting the standard for excellence in the internal auditing profession. With more than 185,000 members worldwide, The IIA® provides comprehensive professional educational and development opportunities, standards and other professional practice guidance, certification programs and industry best practices to the profession.
To speak to one of our experts, fill out the form and we will be in contact with you shortly.